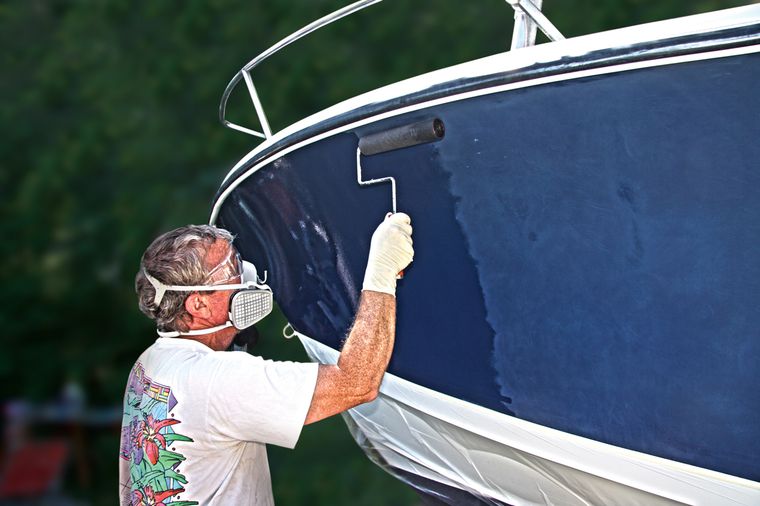 There are many people who think that maintaining a boat is only about keeping it free from dust, dirt and debris and repairing cracks or any other problem. Despite of doing all of this you might notice that your boat is getting dull and weary with time. So, where does the problem lie? Maintenance of fiberglass boats is not limited to cleaning rather you even have to take care of its exteriors by painting it on time.
The exterior of the boat is usually coated with a gelcoat to provide it an exceptional color and shine. These coats even mold the fiberglass together so that it can remain durable for a long period of time. Unfortunately, their resistance against unpredictable environmental conditions and sunlight is not good enough. This is the reason why they tend to wither with time, as a result of which the boat appears chalky with fine lines. To avoid such scenario, one of the best things that you can do is boat painting Docklands.
There are certain signs that indicate your boat needs to be painted again and they are
• Blisters at the region where water gets trapped creating a bubble paint
• Flaking that makes patches of paint peel off from the body of the boat
• Craters where you are able to see the old layer of the paint
Top Reasons to Paint Fiberglass Boats
When you come across any of the aforementioned signs, then it is best to get the boat painted. But, if the situation turns worse, then you will have to hire a boat detailing service. It will help you bring back the same quality, durability and sustainability that your boat had when it was brand new.
There are not one but many reasons that make painting a crucial part of maintaining the boat. Some of them include:
• Sustains lifespan: You may have purchased an amazing boat for cruising, but without sustaining its life you may not be able to use it for a long period of time. This is the reason why experts emphasize on the importance of painting and the role that it plays in maintaining the quality of the boats.
• Adds Value: If you are planning to sell used boat at an incredible value, then it essential to get it painted properly. This is because it will add to the value of the property and help you get the ultimate price for the same.
• Enhances Appeal: A boat is indeed a priced possession for many and that is the reason why people do their best to keep in a good condition. Therefore, with the right touch of paint you can apparently ignite that spark of life back into your boat and make it appear classy and timeless.